No matter how much you plan and prepare in life, there are things you just can't control. Getting diagnosed with a critical illness and work-related injuries can occur and drain your savings. While no one wants to experience these, they can't always be avoided, despite how well you plan. Life insurance has long been used to shield individuals and their families from the financial impact of illness, accidents, and death. But there's a way for you to make this shield even stronger for you – through a life insurance protection plan with built-in investment component.
Wherever you are at life right now: whether you've just landed your first job, looking for your forever home, thinking about growing your own family, or perhaps attending to your family as the sole breadwinner, it's best to be prepared. Growing your funds in a savings account is not enough to achieve your long-term goals. The key to unlocking your dreams lies in life insurance plus savings. This can provide you with the opportunity to maximize the potential growth of your hard-earned money.
As a life insurance company dedicated to better the lives of Filipino families, InLife aims to give you highly customized plans that are designed for different goals, lifestyles, and even budgets. We also give you the flexibility to add riders to your plan. Your chosen rider can even offer additional protection! Riders enables you to pay your premiums in the event you become disabled or even provide a lump sum benefit if you get diagnosed with a critical illness.
We work to offer personalized life insurance with investment plans that address your different financial needs at every stage of your life.
Our qualified financial advisors can help set up a custom-made plan for your insurance and investment needs. Knowing that you are protected from unforeseen life events will give you peace of mind. Don't wait for the unexpected to happen before getting started on your insurance. Stay ahead and be protected during those rainy days. Get started on your insurance plan today.
Why Do You Need Life Insurance?
Replace Lost Income
Get enough coverage to support your loved ones. Life insurance offers you and your loved ones with a financial safety net. You don't have to worry about where your family will get their finances should you suddenly pass away or suddenly lose your income due to a disability or sickness, especially if they rely solely on you.
Pay Off Your Debt
Spare your loved ones from financial trouble by investing in insurance that will cover all lingering financial responsibilities in the event of a death. This way, they won't have to be responsible for paying your unsettled debts.
Business Planning
Secure your hard work with life insurance. It will cover your business obligations so you can maximize your earnings. If you are in a partnership with another party, make sure both of you have coverage. Having insurance coverage minimizes the financial impact when an essential associate of the business passes away.
Let Life Insurance Help Preserve Your Assets with Estate Planning
Estate planning is all about protecting your life's assets so they can be successfully passed down to your loved ones. Sadly, taxes and name transfers can eat away at the value of your estate. Preserve the value of your assets and transfer them easily to your loved ones when the time comes. Start on your estate planning by securing a life insurance plan today!
Why Estate Planning in the Philippines Is Essential
Immediate Access to a Fund
In the event of your death, your estate may not be easily accessible to your loved ones. This may take many months or even years, leaving them without a steady income to cover various expenses. An estate plan that involves getting a life insurance product is essential to give families access to funds to pay for mortgage balances, medical bills, and other expenses incurred as a result of a death.
Protects You from Tax Burden
Estate preservation is all about protecting your financial goals for your loved ones when you're gone. By getting Life insurance, you are ensuring your loved ones have enough money to cover the estate tax upon your demise so the transfer of titles is smoother, and leaves them with some extra money to help get them by.
Protects Your Children
Nobody thinks of dying young, and nobody wants this to ever happen. But if you're the parent, you need to be prepared in case the worst happens. Life insurance will help ensure your child or children are taken cared for financially, even when you are no longer around.
Our Life Protection Plan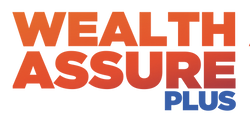 Build your own personalized life insurance plan that keeps you on track to reach your financial destination.
Benefits you can add:
Accident Riders, Disablity Riders, Health Riders, Payor Riders, Term Riders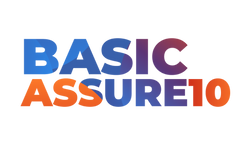 Confidently look forward to the future with sure funds and doubling life protection
Payment Terms:
Multiple Pay up to 10 Years
Benefits you can add:
Accident Riders, Disablity Riders, Health Riders, Payor Riders

Stay secured with life protection and guaranteed quarterly cash payouts.
You're one step closer to financial freedom.
Talk to an InLife Financial Advisor